2023 Ventsim User Conference for Canada and the Americas
Howden Ventsim is excited to announce that they will be hosting our second Ventsim™ User Conference in Montreal, Canada on September 26-27 2023. They look forward to seeing you in person and  online.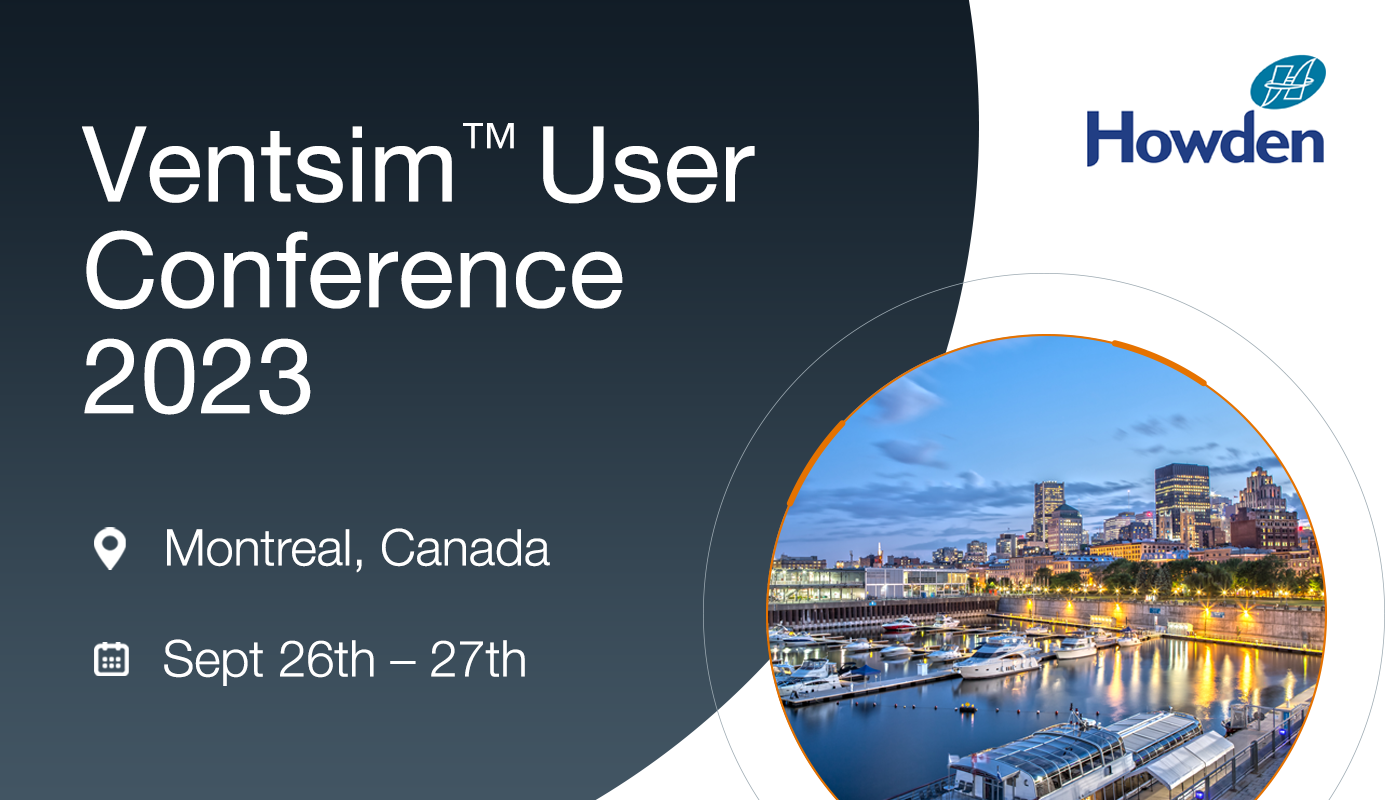 What is it?
A two (2) day conference for Ventsim software users and professionals in the mining and tunneling ventilation industry.
A series of presentations focusing on the modelling and implementation of ventilation systems, cost savings, productivity, safety, and efficiency improvements and advances in ventilation design and modelling will be given from guest keynote speakers, industry participants, and some of our Ventsim team.
When?
September 26-27, 2023.
Where?
Montreal Convention Centre, Montreal, Canada. Online attendance will be possible.
Why attend/present?
The conference will be a great opportunity for:
• Networking and peer interaction
• Learning from presentations
• Engaging with other ventilation professionals
• Discussing current challenges and providing feedback to the Ventsim team
• Participants will be able to see the latest cost savings tips, safety improvements, efficiency ideas, and advances in ventilation design and modelling.
• We will be holding a gala dinner on the first night as our way to thank our amazing and loyal customers, entry to the gala dinner is included in the conference ticket price.
• A hand-picked selection of exhibitors will also be displaying their latest innovations for safety and ventilation.
Call for presentation?
The Ventsim™ User conference is a great opportunity for users to share their experiences in mine ventilation and how Ventsim has assisted their work.
More info at: https://ventsim.com/presentations/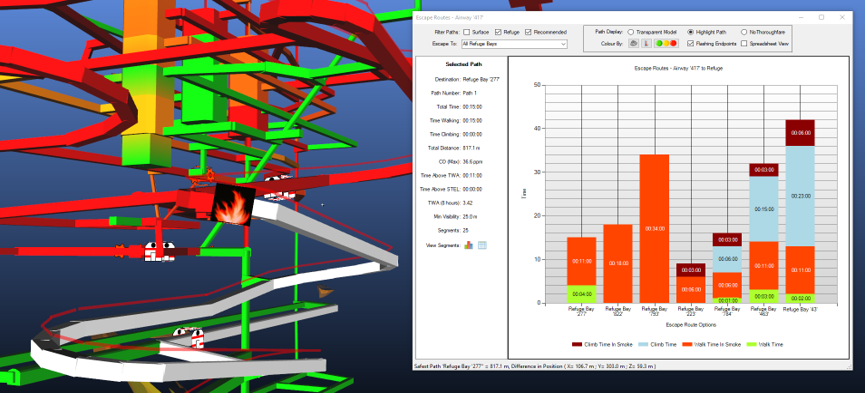 If you have any questions about the 2023 User Conference in Canada, please don't hesitate to contact the Howden Ventsim team on [email protected] and we will be more than happy to assist.